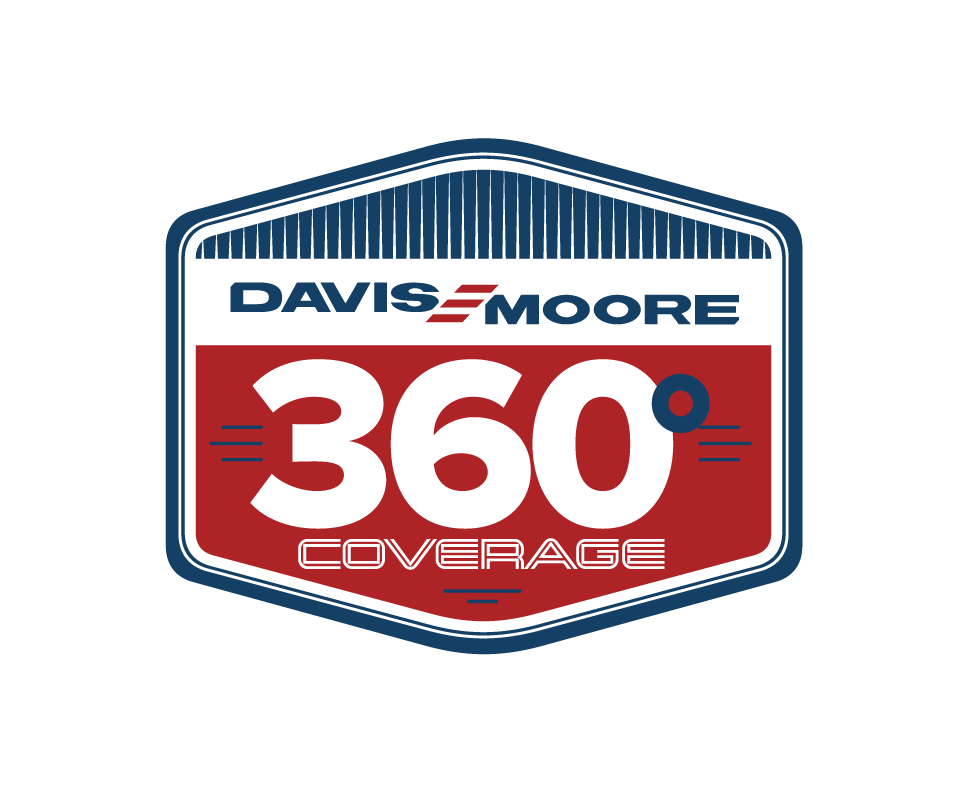 Today more than ever, the value you get when you purchase a new or pre-owned vehicle is almost as important as the vehicle itself! That's why we're proud to introduce Davis-Moore 360: comprehensive coverage that takes care of you and your car. 
Davis-Moore 360 includes:
Complimentary Vehicle Maintenance
All new and pre-owned vehicles will receive two complimentary oil and filter changes, when needed.
Is your check engine light on? Don't worry; bring it in to one of our Wichita Davis-Moore dealerships! We offer comprehensive diagnostics and will not charge to diagnose check engine lights.
Pre-Owned Limited Lifetime Powertrain Warranty
Starting on December 1st, 2017, almost all pre-owned vehicles from any of our Davis-Moore dealerships are covered by our Limited Lifetime Powertrain Program*. This adds an even greater value to our already high-quality used cars for sale in Wichita! To be eligible for this program, your vehicle must meet the following criteria:
Any vehicle model from the last ten years (2008-2018)
Have less than 100,000 miles on the odometer
The Limited Lifetime Powertrain Warranty begins at your date of purchase and continues until you sell or transfer ownership of your car, your vehicle is declared a total loss, or it remains unregistered for a period of three months or longer. The powertrain program is non-transferable and non-cancelable.
*Exclusions apply. Please see dealer for details.
Pre-Owned Quality Guarantee
Choosing to purchase a pre-owned vehicle should be an enjoyable experience, and we at Davis-Moore Auto Group pride ourselves on providing our customers with exceptional used vehicles. Every single pre-owned vehicle in our selection must first pass a strict 171-point inspection to ensure superior quality and comes with an online vehicle history report for your own personal reference. Additionally, all of our used vehicles are free of flood and frame damage and come with a 30-day warranty.
Why Offer 360 Coverage?
Your satisfaction and safety are of the utmost importance to all of us at the Davis-Moore Auto Group. We'll do everything we can to ensure you have the safest and most enjoyable driving experience possible.
Whether you're purchasing a new or used car from our lineup, you can rest assured that you'll be getting extraordinary value at exceptional prices. We know you have a lot of options when it comes to shopping for your next vehicle and we hope that our Davis-Moore 360 Guarantee will be just one more reason you can continue to trust us with your future vehicle purchases.

 
---

View Davis-Moore's New Car Inventory | View Davis-Moore's Used Car Inventory