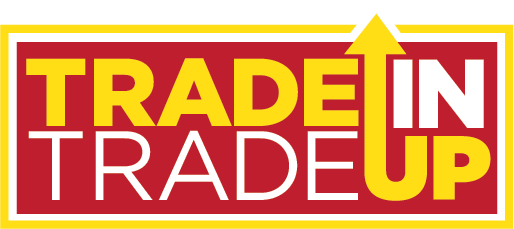 ​
Sad fact: the longer you wait to trade in, the less your car is worth.
Fun fact: for the month of September, Davis-Moore Automotive in Wichita is running our biggest event- Trade In Trade Up!


Check Out our Trade In Trade Up Video on Facebook


Now's the perfect time to get into something newer, shinier, and just more exciting. Even if you don't care about car specs and you hate the paperwork, at Davis-Moore Automotive we make car-buying fast, easy and fun!


Treat yourself to an upgrade: find your new car in Wichita at a price you really don't want to pass up! Maybe a new Jeep to tow your boat to El Dorado Lake? A new Dodge muscle car for your Newton commute?

Check our new car specials to see if you can keep even more dollars in your pocket.

Take a look at our new car inventory online and let us know as soon as you see something you're interested in. With this event going on throughout September, we'll want to get the ball rolling quickly so someone else doesn't claim the car you have your eye on.

We invite you to come browse our showroom in person. Especially if you're right here in Wichita or Derby, why not stop by and take a look?


Upgrade to a (Newer) Used Car


With top-notch care and cleanliness, used cars at Davis-Moore Automotive are just as exciting as new cars!

Find a pristine used Dodge or Chrysler that fits your clubs so you can go play golf in Hutchinson. We have solid, capable used Ram trucks in excellent condition. Whatever you need, we're sure to have a perfect vehicle for your lifestyle and budget.


Take Advantage of the Trade In Trade Up Event at Davis-Moore Automotive!


​Most people tend to spend a lot of time in cars these days, so we want you to be really happy with yours. Upgrade your commute and love your car again! There's no better time than right now.

Please reach out to us if you have any questions!